At the Luc Maurice Foundation, we believe that aging is a privilege and we want a maximum of Quebecers to enjoy this phase of their lives. If the seniors are happy, our entire society benefits, and we can find inspiration in the experience of the elderly citizens.
2021 was a challenging year, to be sure. It was a roller coaster ride of good news and bad. Beginning in early 2020, we watched the pandemic steadily bring the world to a halt. However, although we are currently living through a stormy period, what gives us renewed hope at the Luc Maurice Foundation, are the many small victories and important opportunities we have had. Indeed, the arrival of vaccines, the lifting of certain restrictions and the long-awaited reunions with our loved ones, have given us the strength to roll up our sleeves and pursue our quest with renewed vigour.
As a result, in 2021, we were fervently committed to continuing our support of community organizations dedicated to better aging. We also participated in various promising projects, which we are proud to present to you in this Annual Report.
We are aware that the current social climate is far from ideal. There is still a long way to go before we can say that the elderly are finally taking their rightful place in the community – and that ageism is but a distant memory. Does that diminish our resolve? No, quite the contrary. With so much yet to be done, we remain all the more convinced of the purpose of our journey. Now is definitely not the time to lift our foot off the gas!
The Luc Maurice Foundation is defined by its compassionate values and unwavering mission. Our ultimate goal is to make a meaningful difference to seniors through initiatives focused at improving their quality of life. The Foundation's achievements through 2021, mark the 4th year of a legacy we intend to propagate for a long time to come.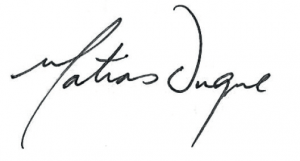 Director of the Luc Maurice Foundation
Human - Annual Report 2021 
Human - Annual Report 2020 
Human - Annual Report 2019
Human - Annual Report 2018