At the Luc Maurice Foundation, we believe that aging is a privilege and we want a maximum of Quebecers to enjoy this phase of their lives. If the seniors are happy, our entire society benefits, and we can find inspiration in the experience of the elderly citizens.
We're off to a great start!
It goes without saying that during its first year of existence, the Foundation's efforts would go to analyzing the conditions and environment of the elderly population. We needed to take time to understand the realities of being a senior citizen today. We wanted to identify the various profiles of potential partners in our search for ways to improve the lives of seniors.
Part of this past year was also dedicated to creating and implementing the internal processes and policies required for an organization such as ours. We now have a framework that allows us to manage the delicate process of making donations and ensuring the Foundation is governed appropriately.
Donations: a question of priorities
The Foundation focuses on the three key factors that help seniors age well: HEALTH, SOCIALIZATION, RECOGNITION AND
SELF-WORTH. With these three factors in mind, the Foundation chooses which organizations will receive its financial support.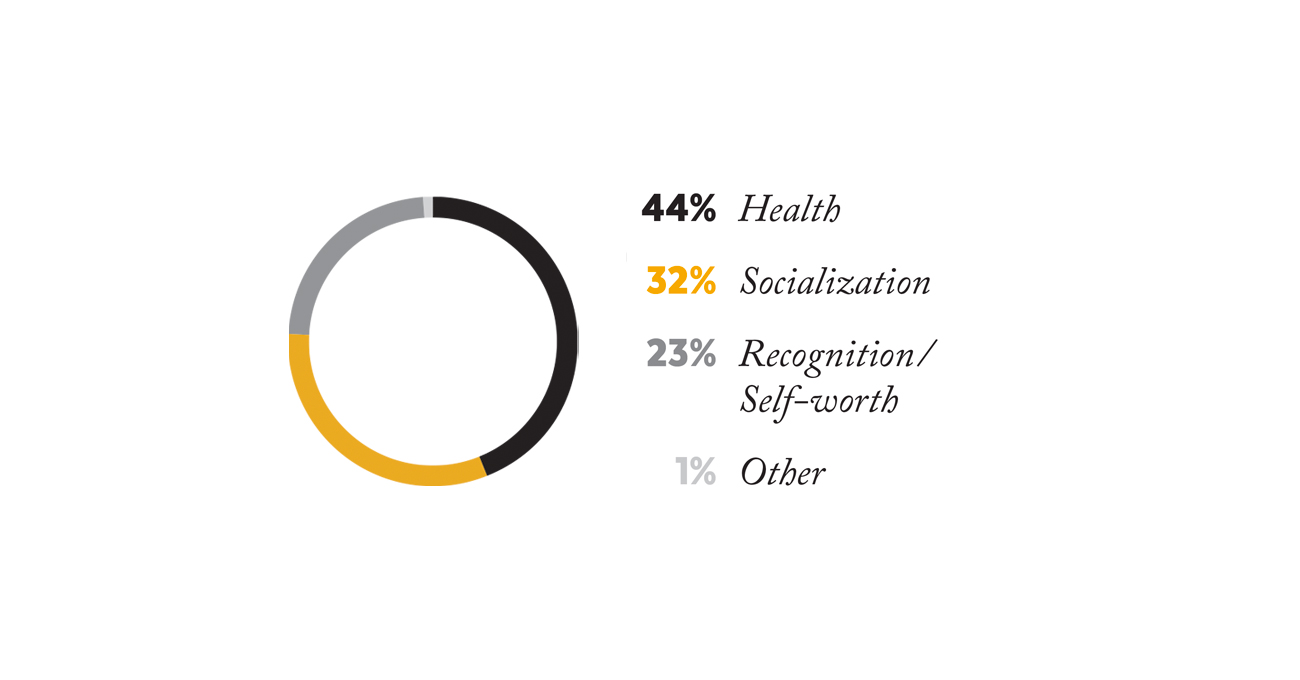 Many organizations presented projects to us that focused on one or more of the three elements of our main mission.
Examples of contribution
In 2018, the Foundation provided support to "traditional" projects that have been proven successful as well as innovative projects whose results will only be known in the long run.
In terms of "traditional" projects, we made several donations to hospital foundations. They have a real impact on the care provided by the public health network by, among other things, financing the purchase of equipment and renovating residential centres. Another example is the Fondation Institut de gériatrie de Montréal (IUGM).
In terms of innovative projects, we'd like to mention our partnership with the Fondation Berthiaume-Du Tremblay. It is pioneer of philanthropy in Quebec and has been dedicated to improving the well-being of seniors for more than 60 years. Today, it relies on its in-depth experience to carry out innovative projects such as Bien veillir chez soi, which aims to integrate new technologies to help seniors remain living at home.
Another example of an innovative project is Voisin-Âge, a pilot project from Les Petits Frères in collaboration with Université du Québec à Trois-Rivières that builds bridges between neighbourhood residents and senior citizens by focusing on proximity, affinity, and reciprocity.
During our first year of existence, we learned there are myriad opportunities to contribute to the betterment of the senior population!