At the Luc Maurice Foundation, we believe that aging is a privilege and we want a maximum of Quebecers to enjoy this phase of their lives. If the seniors are happy, our entire society benefits, and we can find inspiration in the experience of the elderly citizens.
202: This is just the beginning
This past year, the Luc Maurice Foundation celebrated its fifth anniversary. And just like the four previous years, 2022 had its fair share of twists and turns. Those who know about the Foundation know that helping seniors is our top priority. This mission guides our actions when we have to make the difficult choice of which organizations to lend our support to. What is less known is the second aspect of our mission: to encourage individuals and organizations to get more involved in their communities, whatever the causes they support. In 2022, this aspect became much more prominent than ever before. It happened for reasons we're proud of, and also for reasons that saddened us and spurred us into action.
We're proud because we were able to devote more resources to the second aspect of our mission by doubling the donations made by Le Groupe Maurice employees and residences through our matching programs, which expanded significantly over the year. In fact, employees made a record amount of donations to organizations in 2022.
Meanwhile, the residences organized numerous fundraising initiatives to benefit local organizations, and the funds raised were matched by the Luc Maurice Foundation each time.
But we're also saddened because many of these funds went to the Red Cross to support Ukrainians facing war in their country. The invasion was a turning point that demonstrated that human beings still have a long way to go before they learn to live together in harmony.
On a more positive note, 2022 was a year when we made progress on important projects that address three aspects of aging we're actively involved in: university research, isolation among the elderly and community mobilization. I encourage you to read this report to learn more about these projects. I hope it will also inspire you to take action to support seniors and the cause of aging well.
Sincerely,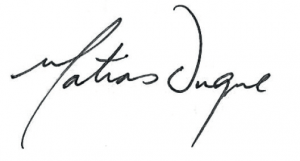 Director of the Luc Maurice Foundation
Human - Annual Report 2022 
Human - Annual Report 2021 
Human - Annual Report 2020 
Human - Annual Report 2019
Human - Annual Report 2018