At the Luc Maurice Foundation, we believe that aging is a privilege and we want a maximum of Quebecers to enjoy this phase of their lives. If the seniors are happy, our entire society benefits, and we can find inspiration in the experience of the elderly citizens.
2020 Taking part in mouvement
Marked by a relentless pandemic, we know all too well that 2020 will leave an indelible mark in our history. We have witnessed our daily lives turned upside down, both personally and professionally. On top of that, as there have been major societal and economic challenges, the philanthropic world has had to deal with a reduction in donations and volunteer hours. So while in 2020 the needs had never been greater, the means had become that much scarcer.
But beyond all the negative consequences of the health crisis, COVID-19 will undoubtedly have cemented the raison d'être of what we at the Foundation do on a daily basis. If there were ever any questions about our role in this cause, I'm convinced that what we've been through in the past year will have answered them; the pandemic spotlight has illuminated the glaring omissions regarding the true reality of seniors living in Quebec.
Already, a significant mobilization is underway among numerous groups committed to aging and wellness of the elderly. What thrills me most is to see that the focus is now on collaboration. With challenges so daunting that no organization can tackle them alone, a genuine concerted effort is necessary between the various bodies. I believe that everyone is now aware that this is the only viable way to find lasting solutions.
It pleases me greatly to say that the Luc Maurice Foundation is actively taking part in this new collective movement – and with much enthusiasm. We seek to inject our energy, knowledge and positivity into this mobilization and are determined, as never before, to break down the barriers that hinder the development of the oldest members of our society. But we can't do it alone. Join us in this progressive campaign so that, together, we can change the course of history. In the end, I know it will be all that we desired.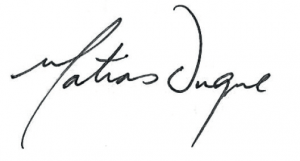 Director of the Luc Maurice Foundation
Human - Annual Report 2020 
Human - Annual Report 2019
Human - Annual Report 2018